Trusted and Experienced Salesforce.com Consulting
Calling the New Hampshire seacoast home, Doug MacGregor is a lifelong New Englander. He has worked with businesses large and small to help them achieve their business goals and get the most out of their Salesforce.com implementation.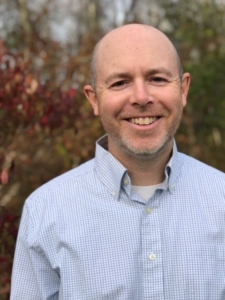 Doug started his career as a software consultant out of Boston working in the banking industry. He helped multi-billion dollar financial institutions install and operate ALM and Budgeting software to help run their operations.
In 2002 he left the big city to start his family and work in the family business, Relyco. For 9 years he learned the ins and outs of business operations, working in marketing, sales, customer service, product management and accounting. All of these skills came together in 2010 when he led the implementation of Salesforce.com as the ERP solution for use across the entire company, making Relyco one of the very first companies with a cloud-based ERP.
In 2011, Doug leveraged his newfound Salesforce.com passion and expertise to start Granite Point Consulting. Since then he has worked with over 75 companies to help them align Salesforce.com with their company's business goals.